Tri-State Caskets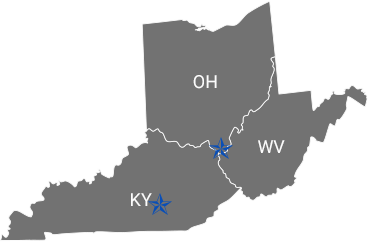 Tri-state Caskets has been serving the funeral industry since 1928. We are proud to be locally owned and operated with facilities in Somerset, Kentucky and Ironton, Ohio. We look forward to speaking with you about our quality products and competitive prices.
Contact our sales team today to get started with us
.
Browse one of our Categories
Why Tri-state Caskets

Tri-state Caskets has a long-standing reputation in the funeral industry dating back to 1928. The reason for such longevity is our dedication to quality products and customer service. The key to that success is our quality personnel and their dedication to customer service. From the front office, to the warehouse, and to fulfillment, our people understand and care about delivering the finest service possible. Also, since we are locally owned and operated, our proceeds go back into the local economy.
Additionally, we move a large volume of caskets. This buying power allows us to negotiate the lowest prices possible and pass those savings on to you. Plus, unlike dealing with specific brands we are able to negotiate with multiple U.S. and international brands and offer a wider selection of product. Once you try us, you will clearly understand our commitment.